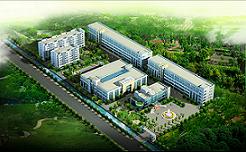 Quanzhou Hengchang Electric Appliance Co., Ltd. is located in the famous city of history and culture ------ Quanzhou City, Fujian Province. We are specialized in manufacturing automobile electric apparatus series products such as horns, deceleration type starters etc. Our company is set up in 1989 and has become honor automobile components makers in China for its more than 20-year business principal ¡°Prestige First, Customers Supreme¡± and the service motto ¡°To run based on human; To keep ahead in science & technology¡±. Our company is specially designated to be a component professional manufacturer by China National Heavy Duty Truck Group Co.,Ltd, Xiamen Golden Dragon Van Co., Ltd., Anhui Jianghuai Automobile Co., Ltd., Anhui Hualing Automobile Group Co., Ltd., Chongqing Hongyan Motor Co., Ltd., North Automobile Enterprise, Guangzhou Isuzu's Bus Co., Ltd., Ziyang Nanjun Automobile Co. Ltd., Sichuan Yinhale Automobile Co., Ltd, Zhuhai GuangTong Automobile Co., Ltd. etc. Meanwhile, we win the right of direct supplying electric horns for the military vehicle of PLA Hong Kong Garrison. Our product has good markets in Southeast Asia, Middle East, South America and North America, Europe etc. Recalling to our old days, we have considerable gratification. Look forward to the future, we feel more confident. It is because
----of our considerable innovation, new style design, professional group;
----that we win honor for the customer¡¯s satisfaction and get high opinions for our after-sales service net;
----that we introduce automatic computer control production equipments, and have powerful productivity, high technology, standard management. We put quality in first and have passed ISO/TS 16949:2002 management system;
----of our wide worknets, multifunction, excellent information, good markets, perfect sales system;
----that ¡°YUMGREE¡±, ¡°RV¡±, ¡°ºÅ½Ç¡±brand products receive high opinions from the customers.
In 21st century, our company pays much attention on the products innovation and technique improvement. We¡¯ll develop our motor electric appliance products so as to improve our products to reach a new high.
We firmly believe your cooperation and your choice will bring mutual benefits for us.